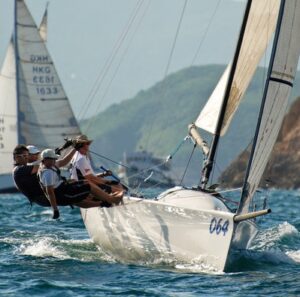 RCS Young Fellows in association with the Sportsboats Association Hong Kong bring an exclusive and exhilarating day on the water with one of Hong Kong's most exciting sailing experiences.  This is a great opportunity to try something new, meet new people and most of all have fun! Click here to register.
Where : Royal Hong Kong Yacht Club Shelter Cove Club in Sai Kung
When : Saturday October 24th at 11am on the dock, returning around 4pm for a dock party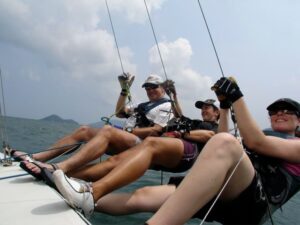 What : No sailing experience necessary, each boat will have experienced crew. A choice of cruising on a yacht (for the less adventurous) or racing (for fun) on a Magic 25 Sportsboat. A fun race out to Pak Ah (around 1 hour depending on breeze), lunch at a seafood restaurant, and then a race back with a dock party and optional bbq.
Cost : This will depend on F&B however our target cost is $350 for the day (excl. transport & optional bbq).
Transportation : MTR to Hang Hau station, a minibus to Hebe Haven Yacht Club where we will arrange a boat to Shelter Cove.  Click here for a map and directions.
Registration : Please register as soon as possible; there is no payment at this stage, however, we will be in contact with full details including what to bring.  RCS Young Fellows have priority booking for th
is event.
Thanks goes to Dion Houghton for the film and to The Sportsboat Association for the invitation and to all that have made this possible.
LIMITED AVAILABILITY – BOOK YOUR PLACE TODAY.